If you take a stroll down Main Street in Carnegie, Oklahoma, you will notice a similar theme among the names of the businesses you see. The name "Liberty" appears in many of them. The Liberty Theatre, however, is the oldest by far. Our theatre opened for the first time in 1917, and we first hosted live performances. In 1919, we projected our first movie, and it was probably a silent film, as it was years before sound was played alongside the moving pictures.
Below you'll find some videos from the media that have featured us over the years. We took pride in being the oldest operating theatre in Oklahoma. Until 2020, when COVID caused us to shut our doors, we had never closed the doors since 1917. With our reopening in November of 2021, we are proud to once again be able to serve our loyal customers. 104 years later, we at the Liberty are here to be a destination for all true movie fans!
When our theatre opened, we were surrounded on all sides by pastures. Over time, the small town you see today grew up around us. Through the decades, or now, centuries, the Liberty Theatre has stood the test of time. Delighting families and moviegoers young and old is still why we are here.
With only one theatre until 1995, we showed movies that would later become classics. However, in that year, we expanded into the space east of us to include two more screens and a larger concession area. What was not changed is the ambience nor the feeling of traveling back to a simpler, perhaps more elegant time, when going to a movie was an event for the entire family.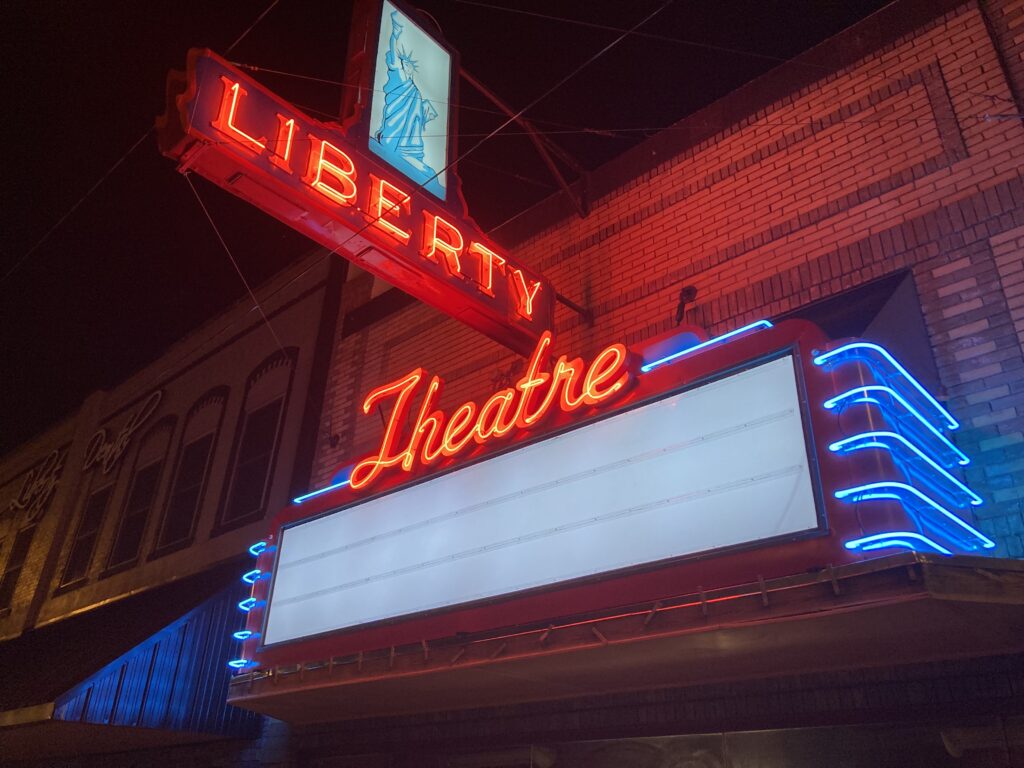 No description of us could be complete without mentioning the food. Our "show dogs", as they have become known, are arguably famous around the world! It is a gourmet hot dog, with an all-beef wiener, covered in our secret recipe chili, along with yellow mustard and diced onions, all on top of a steamed bun. We take pride in our food, and we still cook our food in-house, using the best ingredients.
Even our pop and popcorn are special! We are committed to making every detail of your time here an experience to be savored and remembered. We know our customers feel like they are a part of this place, and perhaps even feel like part of this theatre is theirs. For these reasons, we are glad to be here and part of this community, and open to them and everyone else who finds us and learns what makes the Liberty so special.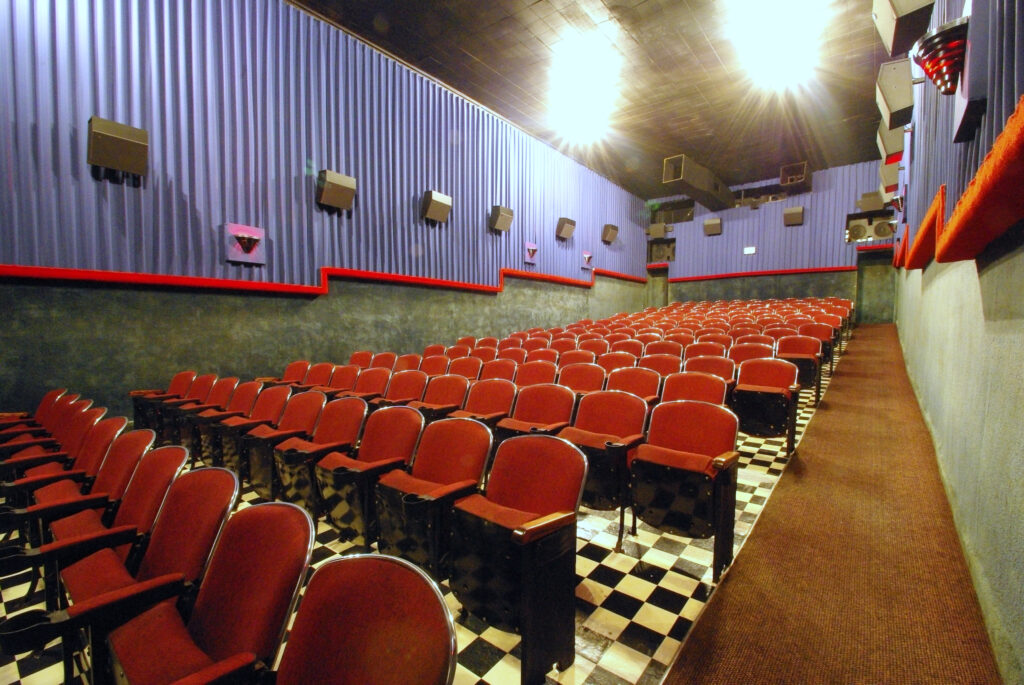 Our theatres are all fully-digital, 3-D capable, and also feature 7.1 Dolby Surround sound. This allows you to see a movie how it was meant to be experienced: sitting comfortably with your popcorn and drink nearby, perhaps with a showdog, and a crystal-clear picture and sound track.